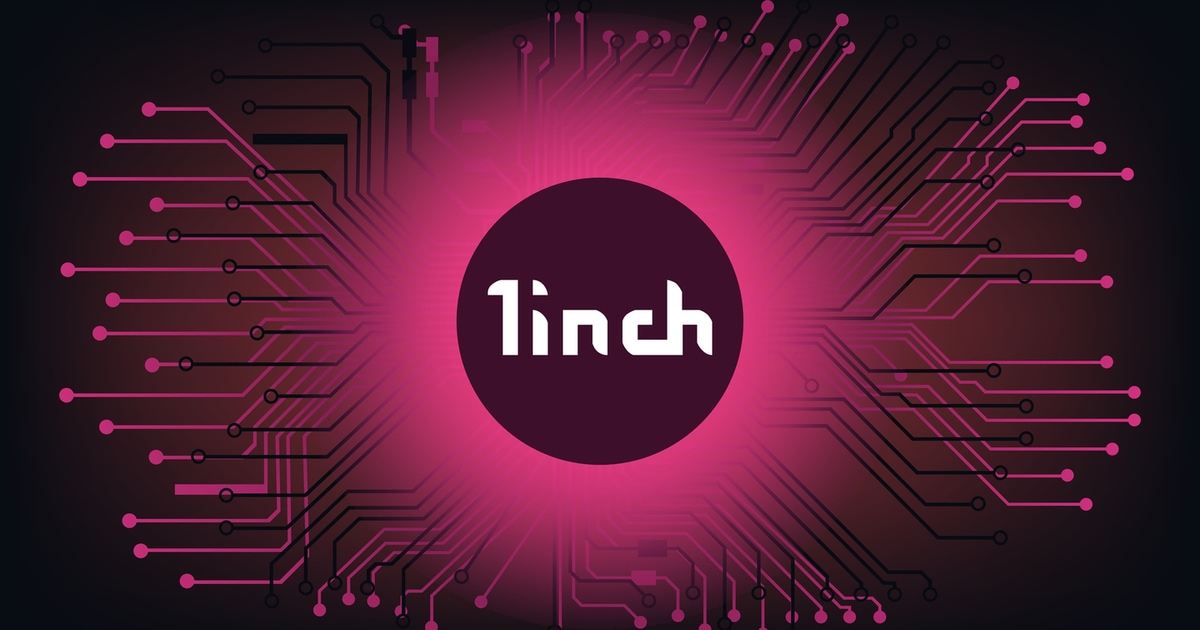 1INCH Sets New All-Time High as Token Launches on Coinbase Pro
With the popularity of decentralized financial, many projects have emerged on the DeFi market. 1INCH token stands out among them.
1inch (1INCH) is a token issued by the decentralized exchange platform 1inch. The token aims to provide the most affordable swapping routes by comparing different exchange options across all leading decentralized exchanges (DEXes).
On 1inch decentralized exchange, users can trade tokens without intermediaries.
1INCH previously announced that others have migrated to the Binance Smart Chain (BSC) network to take advantage of throughput and low transaction fees. This new migration is bullish, as new projects on BSC have generated positive sentiments from the Binance community.
On April 8, the top US cryptocurrency exchange Coinbase announced that 1INCH will be made available for trading on Coinbase Pro accounts.
All Coinbase-supported jurisdictions will provide support for 1INCH, with the exception of New York. If liquidity conditions are met, trading will start on or after 9 a.m. Pacific Time (PT) April 9. Currently, the token is not yet available for trade on Coinbase.com or Coinbase's mobile apps.
Being included in the Coinbase Pro list will undoubtedly have a positive effect on 1INCH. The token has performed very strongly in the past 7 days, increasing by 35.99%.
Just yesterday, the 1INCH's price broke its previous high of $6.56 and set a new all-time high of $6.62.
1inch (1INCH) Price Analysis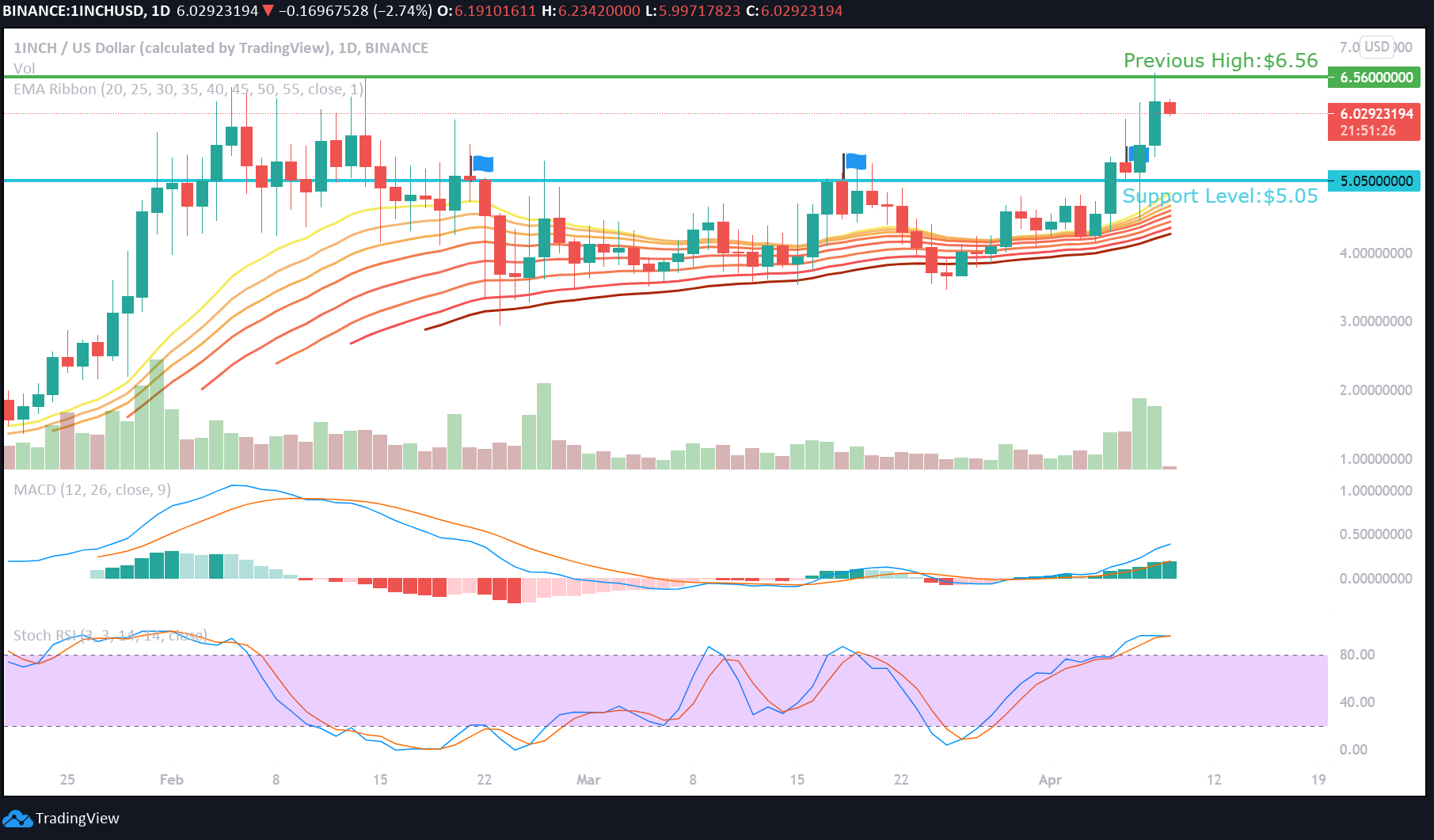 Source:1INCH/USD Daily via TradingView
1INCH slightly exceeded its previous high yesterday, setting a new all-time high of $6.62.
However, the bulls did not seem to be able to sustain the breakout. After experiencing yesterday's surge, 1INCH is currently undergoing a callback. At the time of writing, 1INCH/USD is trading at $6.02.
1INCH is still in an ascending channel, as the ascent of the moving average and the bullish MACD index show that the bulls are firmly in control.
But it is worth noting that the stochastic RSI has been glued in the oversold zone, meaning a bearish crossover may potentially drag 1INCH's price downward in the near term. If the bulls manage to flip the $6.56 to a support level, then the 1INCH/USD currency pair may start the next phase of an uptrend, targeting the $8.00 level.
If the bears pull the price back below $5.05 support, such a move will indicate the possibility of a horizontal price movement for 1INCH in the short term.
Image source: Shutterstock
https://image.blockchain.news:443/features/8A07CB05DA0F5EC91D46F3E2D85BFD1DBEC38AD987066CA6040B171629489489.jpg
0
1920
saujan
https://www.fifthwave.news/wp-content/uploads/2021/01/Logo.png
saujan
2021-04-09 04:17:00
2021-04-09 04:17:00
1INCH Sets New All-Time High as Token Launches on Coinbase Pro