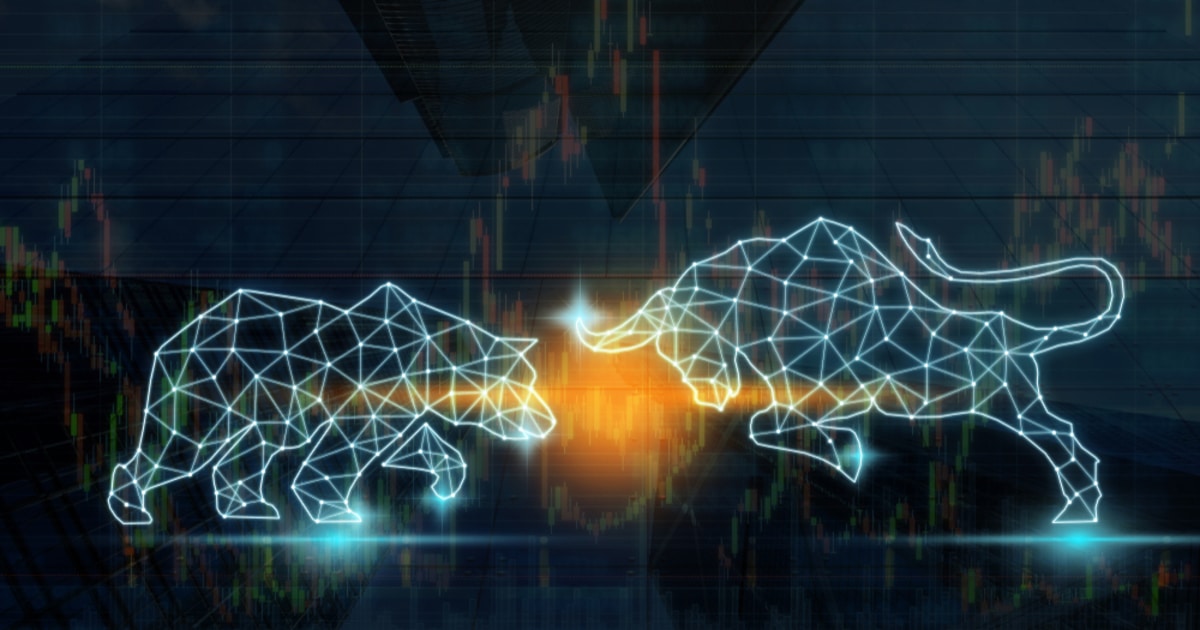 Best Crypto Performers Amid a Bearish Week: BTT, ANKR, and DENT
As the global crypto market saw a bearish progression this week, BTT, ANKR and DENT stands as the best performers to date.
By and large, the entire market has experienced a huge dip in the past 7 days, and this is reflected in the global crypto market cap which has dropped from a high of $1.9 trillion to $1.66 trillion at the time of writing according to CoinMarketCap.
Bitcoin's volatility, pressure, and counter pressure from both the bears and bulls respectively waded the bearish sentiment on the market as the cryptocurrency remarkably has a sustained 60% dominance on the market. Its fall therefore almost always has a ripple effect in the market.
At the time of writing, Bitcoin is undergoing some losses and exchanging hands at $52,863.56, down by 0.14% in the past 24 hours.
Despite the market dip, however, three altcoins BitTorrent (BTT), Ankr (ANKR), and Dent (DENT) showed an unusual resilience, rising above all odds to close the week with positive gains to this point. While other altcoins also have positive gains, these three stand as the top earners for the week-to-date period.
BitTorrent (BTT)
BitTorrent (BTT) is a relatively low-capped altcoin that is backed by Tron's Justin Sun and finds relevance as a peer-to-peer (P2P) file sharing and torrent platform which has become increasingly decentralized in recent years. The coin is currently trading at $0.003278, up 0.72% in the past 24 hours and by 70.21% in the past week.
The BTT token has a good history of closing high amid market plunges and its low market cap of $3.2 billion makes it one of the best altcoins investors stacks up on.
Ankr (ANKR)
Ankr's performance in the past week is marked by a 255% increase in trading volume over the past 24 hours, and its current price of $0.12 comes after a 23.35% daily increase and a 71.13% weekly gain.
Ankr offers a solution that utilizes shared resources in order to provide easy and affordable blockchain node hosting solutions. With a defined real-world product offering, the coin's momentum might just be sustainable in the long term.
Dent (DENT)
Dent (DENT), the native token of dent wireless, a broadband service provider is arguably the best altcoin performer of the top 100 cryptocurrencies by market capitalization. The coin has amassed a 153.3% increase within the last 7 days, and though it is worth as low as $0.01006 at present valuations, it is trading up to more than 14,000% from its all-time low price of $0.00007049 attained a year ago.
Image source: Shutterstock
https://image.blockchain.news:443/features/14A54185BCFCEF92557A705CC4DEA51868B4B3C6B39A4B05430CBEFAC8085452.jpg
0
1920
saujan
https://www.fifthwave.news/wp-content/uploads/2021/01/Logo.png
saujan
2021-03-26 08:10:11
2021-03-26 08:10:11
Best Crypto Performers Amid a Bearish Week: BTT, ANKR, and DENT