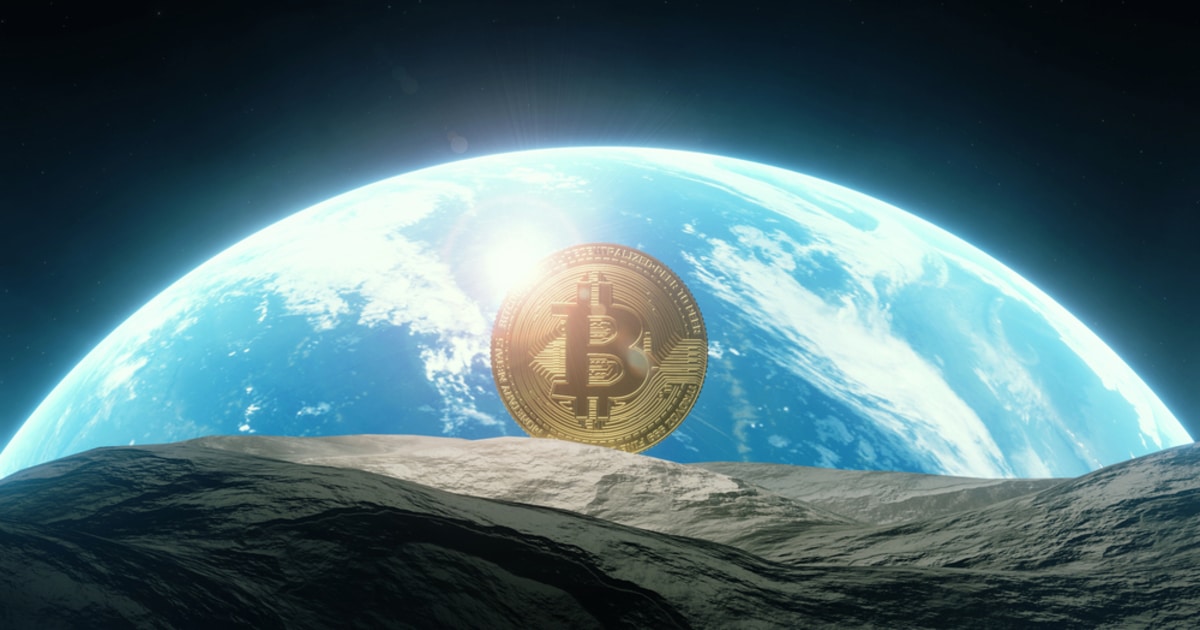 Bitcoin Hits New All-Time High Above $62,000
BTC has scaled a new height by surging past the $62k mark, a fate not seen in its twelve-year journey.
Ever since Bitcoin (BTC) breached its old price record of $20,000 in December 2020, the leading cryptocurrency has continued to hit new milestones.
Bitcoin is currently hovering around $62,636 at the time of writing, according to CoinMarketCap. Therefore, this price surge has made BTC set a new ATH, as alluded to by market analyst Joseph Young. 
Conversely, Bitcoin's volatility is expected to drop below that of EUR/USD in 13 years, according to crypto analyst Willy Woo. The on-chain analyst explained:
"BTC's peak volatility is on track to drop below fiat volatility (EURUSD) in 13 years, roughly when its adoption base equals that of the Internet."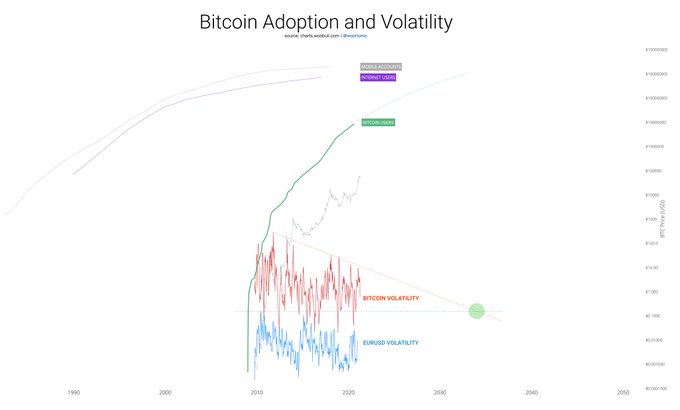 Bitcoin will overtake the British Pound if it hits $64,000
According to crypto data provider Documenting Bitcoin:
"At $64,000, Bitcoin becomes the 6th largest currency in the world and overtakes the British pound sterling in size."
This fate might happen in the near future because market analysts believe that BTC's current bull run is far from being over, based on the 200-week moving average and on-chain realized metric. 
The analyst who uses a stock-to-flow (S2F) model that compares the amount of a commodity in circulation divided by the amount produced every year believes that Bitcoin's march towards $100,000 is on the horizon. Tweeting by the pseudonym "Plan B," he explained:
"Bitcoin at $61K … Following S2F like clockwork. I put my laser eye back on. See you all at $100K."
Time will tell whether a surge past $100,000 will be realized this year as speculated by various analysts. A price level of $181,000 will make Satoshi Nakamoto, the pseudonym used by the anonymous person who authored the BTC whitepaper and developed the Bitcoin network, the richest person globally. 
Image source: Shutterstock
https://image.blockchain.news:443/features/E4844C8981E1C201729178AA408421C5F5D61870A641802DB4A27205344800ED.jpg
0
1920
saujan
https://www.fifthwave.news/wp-content/uploads/2021/01/Logo.png
saujan
2021-04-13 09:40:33
2021-04-13 09:40:33
Bitcoin Hits New All-Time High Above $62,000