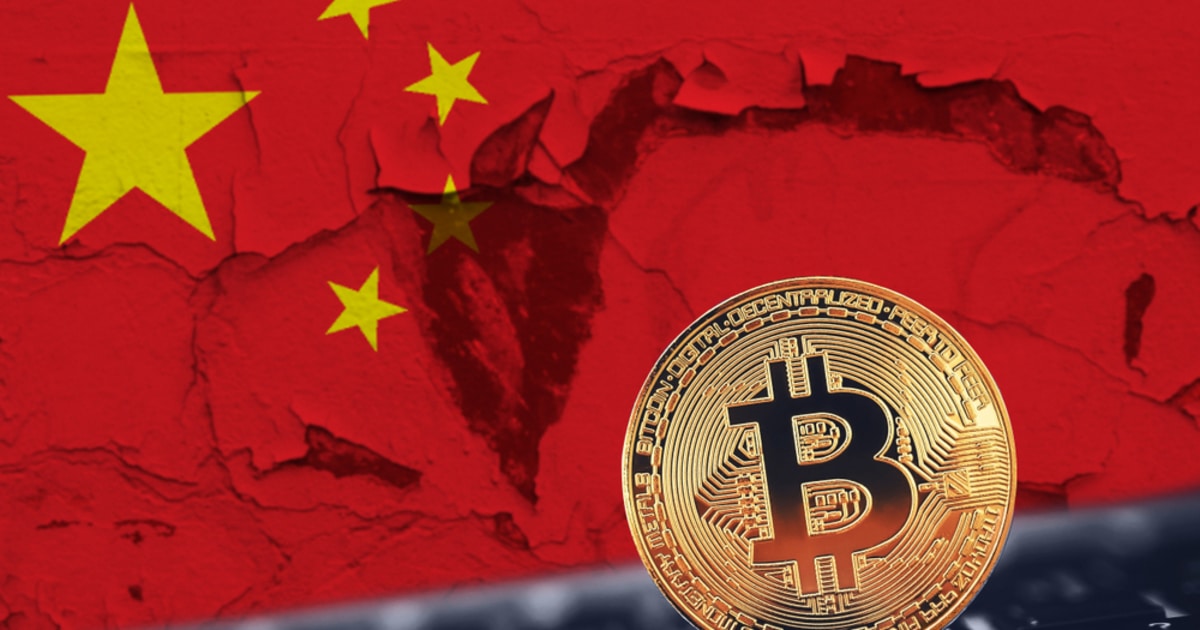 Bitcoin Mining Pools Negatively Impacted as Northwest China Undergoes a Complete Blackout
The hashrate of various Bitcoin (BTC) mining pools dropped due to the blackout impacting Northwest China.
Pseudonymous Chinese reporter tweeting under "Wu Blockchain" explained:
"The hashrate of Bitcoin mining pools plummeted in 24 hours. Antpools fell by 24.5%, BTC.com fell by 18.9%, Poolin fell by 33%, Binance pools fell by 20%. The reason is that Northwest China is undergoing a complete blackout for safety inspections."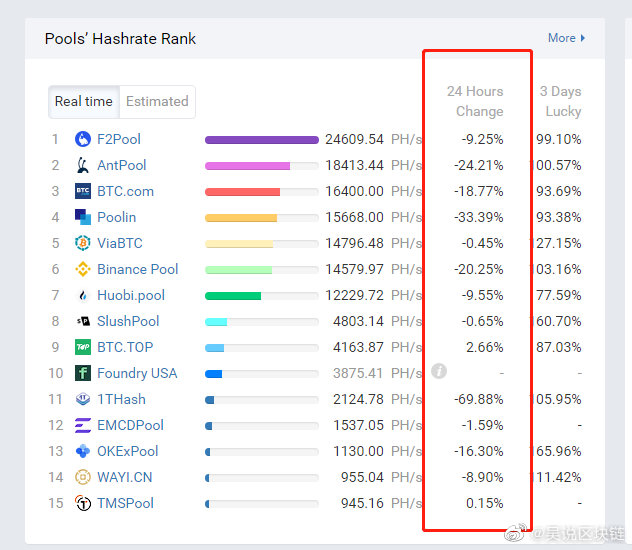 These inspections have been prompted by security accidents in various coal mines in China triggered by flooding and gas explosions, according to Chinese state media Xinhua. Therefore, the seriousness of these incidents has necessitated the intervention of relevant authorities. 
66% of global hash rates come from China
According to a study by UK-based company CoinShares, as much as 66% of global hashrates come from and are controlled by Chinese entities. Technological advancements and cheap electricity are some of the factors that favour Bitcoin mining in China compared to other nations.
The hashrate is used to measure the processing power of the BTC network. It, therefore, allows computers to process and solve problems that would enable transactions to be approved and confirmed across the network.
When more miners join the Bitcoin network, more computational guesses per second are needed in order to find the solution. As a result, the hash power will increase, and Bitcoin's network difficulty will go up.
Bitcoin's dominance and price
Crypto analyst Lark Davis has disclosed that Bitcoin's dominance has been falling in the current period despite its price rising. He explained:
"Bitcoin dominance has fallen down to 53%, a critical area of support! Altcoin season in full swing! Crazy thing is that the price of BTC has kept rising during this time."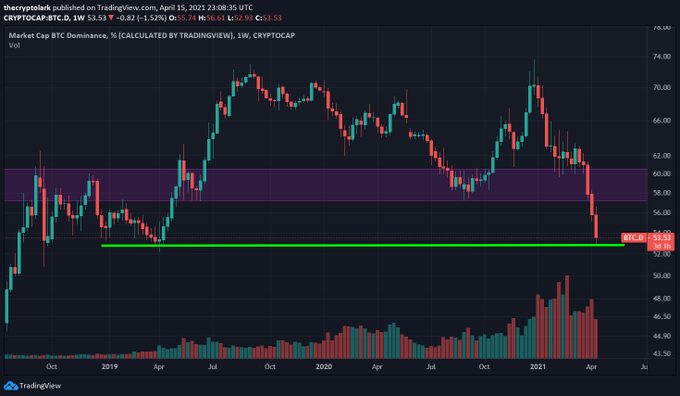 BTC recently exploded and hit a new all-time high of above $64,000, even though it has retracted to $61,485 at the time of writing, according to CoinMarketCap. 
Image source: Shutterstock
https://image.blockchain.news:443/features/8BBAD2125626E7B4713415A128663AE25981AABE2562B66709A988E0586722F6.jpg
0
1920
saujan
https://www.fifthwave.news/wp-content/uploads/2021/01/Logo.png
saujan
2021-04-16 10:00:23
2021-04-16 10:00:23
Bitcoin Mining Pools Negatively Impacted as Northwest China Undergoes a Complete Blackout