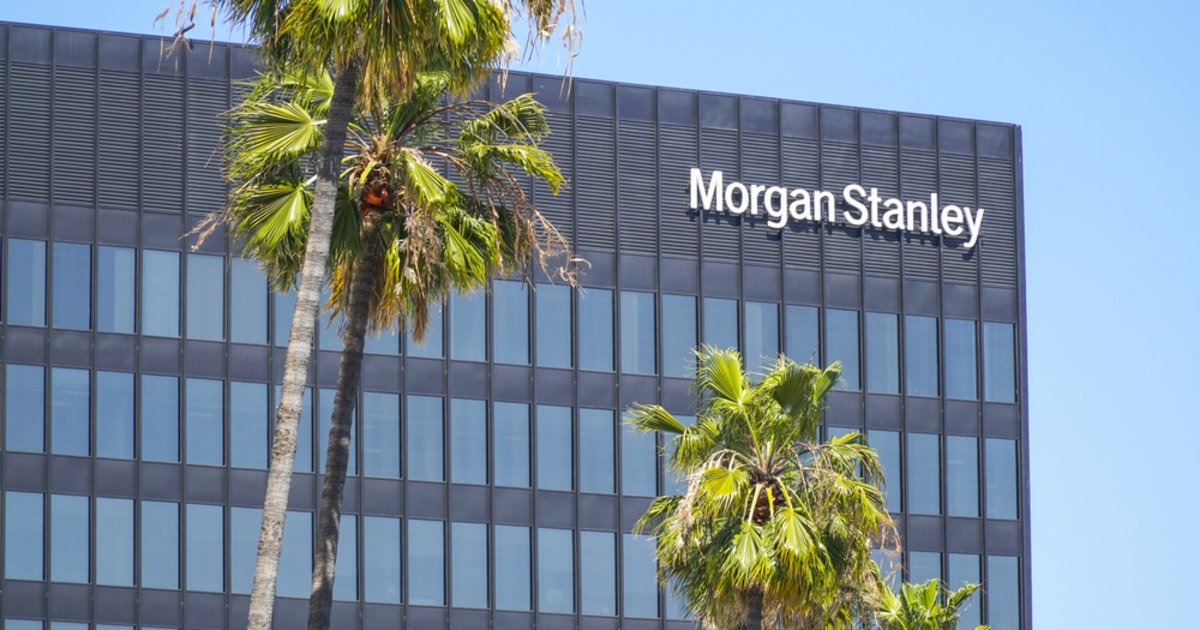 Morgan Stanley Becomes First US Bank to Offer Bitcoin Funds to Its Clients
United States banking giant, Morgan Stanley has made history as the first American bank to offer its clients access to Bitcoin (BTC) fund investments.
Per a CNBC report citing people close to the matter, the investment banking giant succumbed to the request of its clients to provide the service, and the provision will let eligible clients have access to three Bitcoin funds, including two from Galaxy Digital, a crypto firm founded by Mike Novogratz, and one from a joint effort from asset manager FS Investments and bitcoin company NYDIG.
While the offer from Morgan Stanley is a good step toward helping drive the corporate adoption of the emerging asset class, there is a condition attached to the qualification. Individual clients of the bank who wants to participate or have access to the fund must have at least $2 million in assets with the bank, while investment outfits must have a minimum asset of $5 million. Both classes of investors must have been held such funds with the bank for at least 6 months.
Investment in cryptocurrencies is still largely unregulated, and per the associated risk involved, Morgan Stanley is limiting the investable amount to the funds to 2.5% of the eligible clients' total net worth. 
A New Room For Institutional Investors To Embrace BTC
Morgan Stanley's offer to allow its clients to have direct access to Bitcoin investment funds is a major avenue to let institutional investors get aboard the fast-moving train of cryptocurrency investments. 
American cryptocurrency-based companies and investors have been clamouring for a Bitcoin Exchange-Traded Fund (ETF) to be approved by the Securities and Exchange Commission (SEC), an investment alternative that lets people have exposure to Bitcoin and other coins without directly owning the assets. While the SEC has had a reservation about this, the Morgan Stanley option will serve as a succour in the interim to let corporate investors get on board BTC train.
Image source: Shutterstock
https://image.blockchain.news:443/features/F8AE86AB4C8B9C44995B7C026F6F5A7DA825B12E42EBCE4C711C9E5F3D11129D.jpg
0
1920
saujan
https://www.fifthwave.news/wp-content/uploads/2021/01/Logo.png
saujan
2021-03-18 09:01:43
2021-03-18 09:01:43
Morgan Stanley Becomes First US Bank to Offer Bitcoin Funds to Its Clients