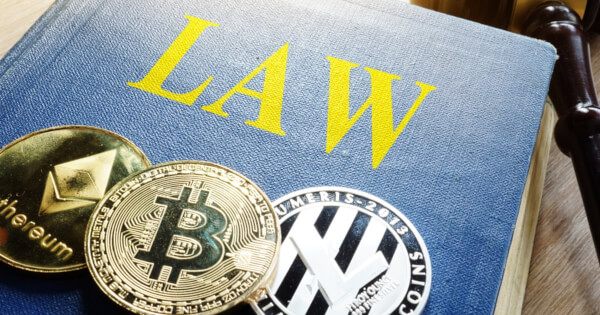 The Collapse of the Cryptocurrency Market Triggers Discussions among Legislators
U.S. regulators and legislators concerned about the recent oscillation in the cryptocurrency market, considering re-examining crypto-asset legislation, after the Bitcoin (BTC) plummeted by more than 30% on Wednesday.
BTC plummeted by more than 30% on Wednesday, and the huge volatility resulting in panic selling in the entire cryptocurrency market. According to Coinmarketcap, the market capitalization of the entire cryptocurrency market has fallen from $2,531billion on May 12 to $1,737 billion today, and the market value has shrunk by a third.
The oscillation in this week, therefore, raised concerns by U.S. regulators and legislators over the trading market. They considered re-examining crypto-asset legislation.
According to a Bloomberg report on Thursday, Wall Street financial regulatory institutions actively look for the right way to supervise cryptocurrencies, paying close attention to illegal activities related to digital assets, such as issues of market manipulation and money laundering.
The Federal Reserve's Vice Chairman of Supervision, Randal Quarles, said:
"We are in the process at the Fed of studying the various ways to address this issue."
Quarles also added that federal agencies need time to think about the right regulatory approach before establishing a framework for oversight.
Acting Comptroller of the Currency Xu (Michael Hsu) stated that he has discussed with other regulatory agencies to establish an interagency task force on tokens to research cryptocurrency regulation affairs.
At the same time, Sherrod Brown, Chairman of the Senate Banking Committee, expressed concern on Wednesday about the high volatility and regulation of cryptocurrencies.
Ohio Democrat Brown said in the report:
"It tells me that fintech companies and others operating outside the regulatory system can pose a danger.I don't know the solution yet with these, but it's cause for concern."
Gary Gensler, Chairman of the Securities and Exchange Commission, called Bitcoin "a highly speculative investment." Digital currencies may be too turbulent that their values will be zero. Gary Gensler proposed that the gap in the system should be filled, and the SEC should be empowered with a  clear cryptocurrency trading authorization in order to protect investors' interests.
Image source: Shutterstock
https://image.blockchain.news:443/features/1E61DE03A113563B1175338F3919ABD051135D24A81A9B03E122820B02578BBF.jpg
0
1920
saujan
https://www.fifthwave.news/wp-content/uploads/2021/01/Logo.png
saujan
2021-05-19 16:00:00
2021-05-19 16:00:00
The Collapse of the Cryptocurrency Market Triggers Discussions among Legislators