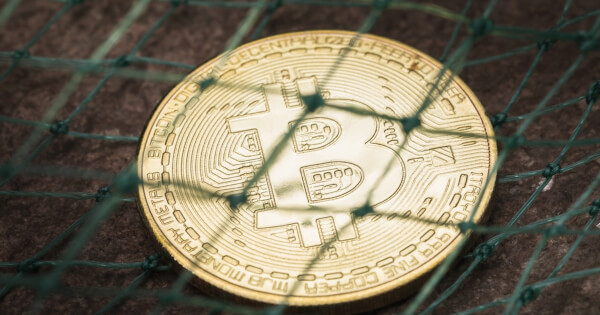 Why Bitcoin Traders Are Continuously Buying the Dip
Bitcoin (BTC) fell below the important support level of $52,000 yesterday, dropping to a low of $50,360.
Bitcoin is showing a downward trend, with a cumulative decline of 8.91% in the past 7 days. The current price has rebounded at press time, and Bitcoin is trading at $52,888.71.Is Bitcoin currently experiencing a staged bottom? Will the price of BTC continue to fall?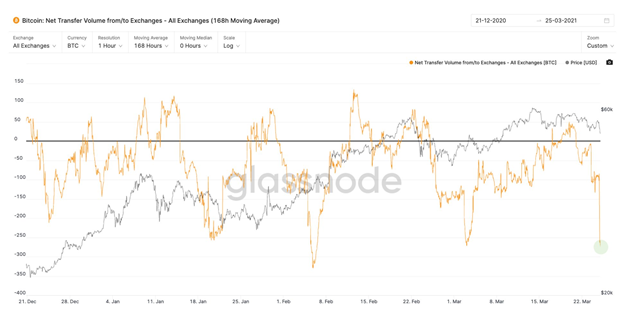 According to Glassnode, more than 1,365 BTC were removed from cryptocurrency exchanges in the past 24 hours as of 12:00 UTC. This is the highest level of Bitcoin exiting an exchange within a 24-hour period since the beginning of the year.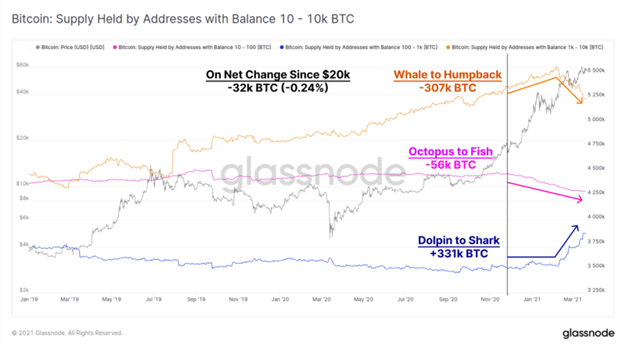 From on-chain analytics Glassnode, larger wallet balances have also shuffled around the denomination.

Glassnode reported that "octopus to fish" (addresses holding tokens between 10 BTC and 100 BTC) has decreased by 56K BTC. The holdings of whales to humpback whales (with cryptocurrency holdings ranging from 1,000 to 10K BTC) have decreased by 307K BTC.

However, wallets holding 100 to 1,000 BTC (Dolphin to Shark) have been showing a strong upward trend, increasing their holdings by 331K BTC.


Although giant Bitcoin whales have reduced their shareholdings, amid the trillions of dollars in monetary stimulus measures injected into the global financial market by central banks around the world in the past year, dolphins/sharks are still actively buying BTC as a hedge against inflation.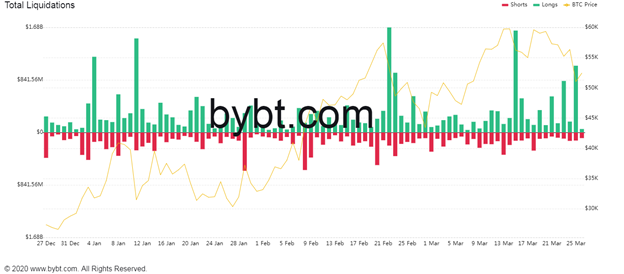 According to Bybt data, although the Bitcoin price has been declining since March 18, where it was trading at around 60K, liquidity has not decreased. The bullish volume for long positions is larger than the bearish volume for short positions. "The longs" reached 2.23 billion yesterday as the BTC price dipped down to around 50K, compared to "the shorts" volume, which was only 190.36 million. This means that the majority of people are still optimistic that Bitcoin's price will increase in the future.
Image source: Shutterstock
https://image.blockchain.news:443/features/29C385632583283E6568598F2D3BA24BDC4F9D46C45EAF253B42E1BA1CAB15CA.jpg
0
1920
saujan
https://www.fifthwave.news/wp-content/uploads/2021/01/Logo.png
saujan
2021-03-26 08:42:00
2021-03-26 08:42:00
Why Bitcoin Traders Are Continuously Buying the Dip