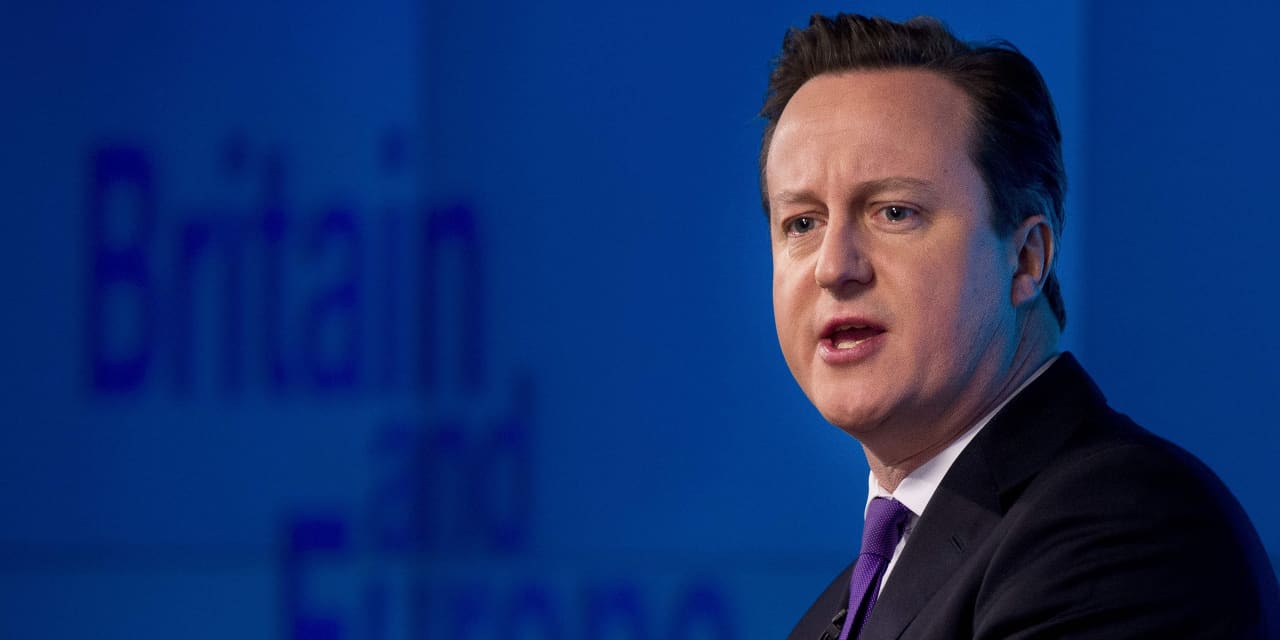 Asked about David Cameron, Gordon Brown says former prime ministers should never lobby for commercial purposes
Former U.K. Prime Minister Gordon Brown took aim at the man who defeated him, saying lobbying for any commercial purposes brings "public service into disrepute."
In an interview on BBC Radio 4 on Monday, Brown said he wouldn't comment directly on David Cameron's lobbying for now-insolvent Greensill Capital, before saying that "former prime ministers must never be lobbying for commercial purposes."
Cameron on Sunday issued his first public statement since reports indicated he had contacted ministers in government, including Chancellor of the Exchequer Rishi Sunak, on behalf of Greensill. Cameron said he unsuccessfully tried to get Greensill Capital access to the government's COVID-19 corporate financing facility, and said he accepted that communications must be done "through only the most formal of channels."
Read: David Cameron apologizes as he breaks silence on Greensill collapse
Reports say Cameron contacted Sunak by text message and arranged a private drink between Lex Greensill, the financier behind the firm, and health secretary Matt Hancock. The Sun newspaper reported that the U.K. government has opened an independent investigation into Cameron's lobbying.
Greensill was an unpaid government adviser when Cameron was prime minister, in 2011. Cameron said he had met with Greensill "twice at most" as prime minister.
Credit Suisse
CS,
+0.61%
has frozen some $10 billion in assets in funds tied to Greensill. The Greensill supply-chain funds lent money into companies backed by investment group SoftBank
9984,
+0.80%
as well as to the GFG Alliance, the parent company of Liberty Steel and other holdings from businessman Sanjeev Gupta.
From the archives (October 2020): Former prime minister cashes in with £1.45 million in speeches to Wall Street firms and U.S. universities
https://images.mktw.net/im-323588/social
0
1920
saujan
https://www.fifthwave.news/wp-content/uploads/2021/01/Logo.png
saujan
2021-04-12 20:02:00
2021-04-12 20:02:00
Asked about David Cameron, Gordon Brown says former prime ministers should never lobby for commercial purposes