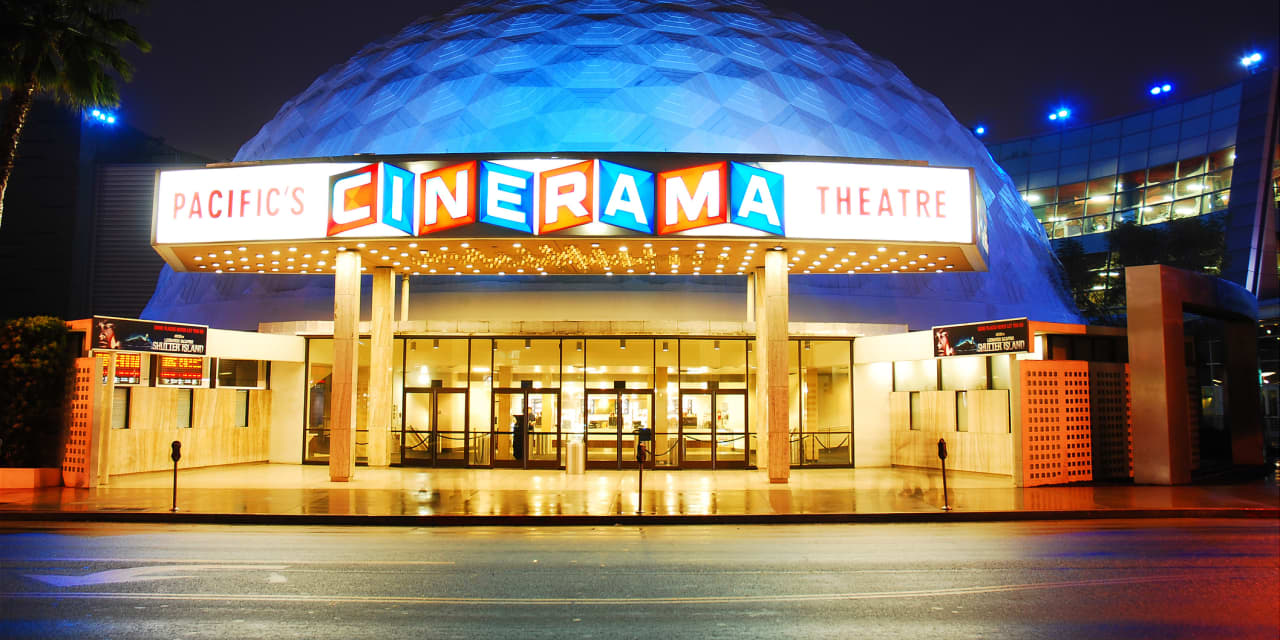 California movie-theater chains ArcLight Cinemas and Pacific Theatres to close for good
In a blow to Southern California moviegoers, ArcLight Cinemas and Pacific Theatres, which together operate about 300 screens in the region and have been closed due to the COVID-19 pandemic, will not reopen.
"After shutting our doors more than a year ago, today we must share the difficult and sad news that Pacific will not be reopening its ArcLight Cinemas and Pacific Theatres locations," the brands' parent company, Decurian Corp., said in a statement late Monday. "This was not the outcome anyone wanted, but despite a huge effort that exhausted all potential options, the company does not have a viable way forward."
The chains operate some of the most iconic and beloved movie theaters in the Los Angeles area, including the Cinerama Dome in Hollywood that was seen in "Once Upon a Time in Hollywood" and the Grove in West Hollywood.
Pacific Theaters and ArcLight had six locations apiece in the Los Angeles area, and ArcLight also had theaters in Boston, Chicago, San Diego and Bethesda, Md.
While movie theaters have started reopening nationwide following months-long closures, industry insiders have been warning that smaller, independent theaters were at high risk of closing permanently.
Fans of the theaters pleaded on social media Monday night for a benefactor to save the cinemas, and the hashtag #savethecineramadome was trending on Twitter. It's not an outlandish idea — director Quentin Tarantino bought the classic New Beverly Theater in Los Angeles in 2007, and Netflix Inc.
NFLX,
-0.46%
bought Hollywood's historic Egyptian Theatre in 2020. And there has been speculation in recent years that Netflix or Amazon.com Inc.
AMZN,
+0.21%
could buy small theater chains to showcase their own original movies.
https://images.mktw.net/im-324134/social
0
1920
saujan
https://www.fifthwave.news/wp-content/uploads/2021/01/Logo.png
saujan
2021-04-13 02:16:00
2021-04-13 02:16:00
California movie-theater chains ArcLight Cinemas and Pacific Theatres to close for good