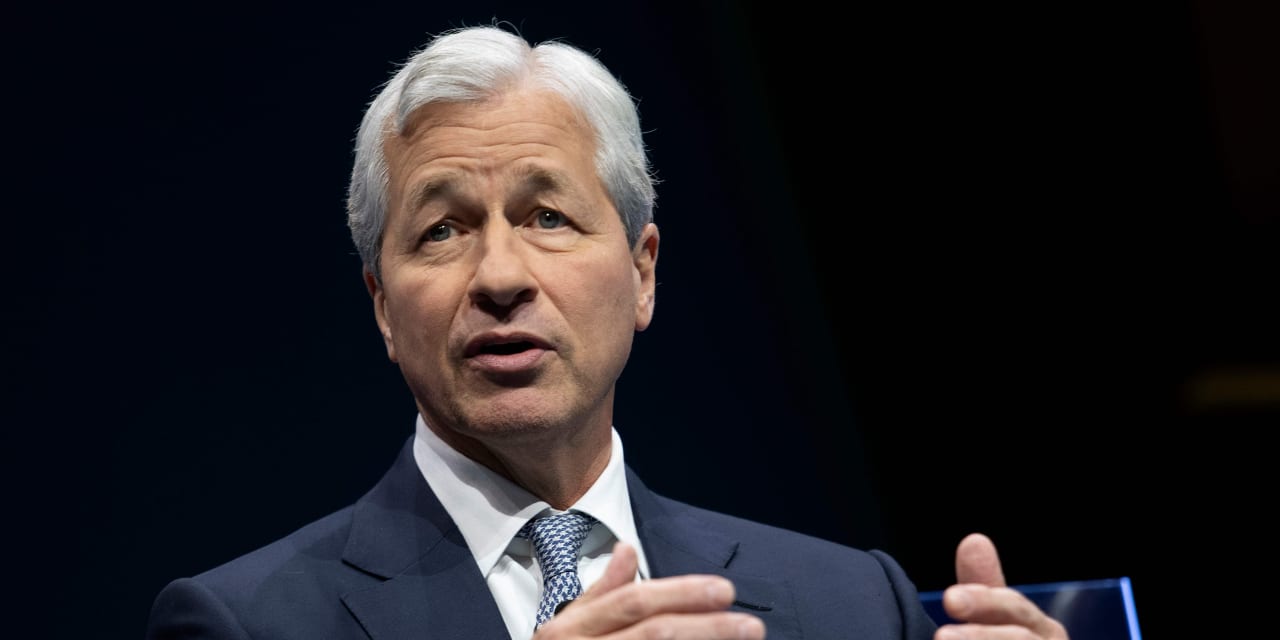 JPMorgan's Jamie Dimon says voting 'must be accessible and equitable' in wake of Georgia law
Jamie Dimon, chief executive of JPMorgan Chase & Co.
JPM,
+1.18%,
on Tuesday expressed his support for voting rights, days after Georgia approved a new law that restricts access to voting.
In a statement to CNN that did not specifically mention Georgia, Dimon said his bank's "employees span the United States, and as state capitals debate election laws, we believe voting must be accessible and equitable. We regularly encourage our employees to exercise their fundamental right to vote, and we stand against efforts that may prevent them from being able to do so."
Dimon added that "Voting is fundamental to the health and future of our democracy. We are a stronger country when every citizen has a voice and a vote."
Last week, Georgia passed a sweeping Republican-backed overhaul of the state's election laws, which among other things restricts voting by mail and outlaws giving food and water to people waiting in line to vote. Critics say the law is tantamount to voter suppression and will disproportionally hurt Black voters. President Joe Biden on Friday blasted the law as "an atrocity" and an attack on the Constitution. More restrictive voting laws are also being considered in other Republican-led states.
Corporate leaders have been notably quiet on Georgia's changes, and activists have called for boycotts of companies that have a major presence in Georgia, such as Coca-Cola C.
KO,
-1.30%,
Delta Air Lines
DAL,
+3.34%,
Home Depot Inc.
HD,
+0.87%
and UPS Inc.
UPS,
+0.30%,
for not doing enough to oppose the bill.
https://images.mktw.net/im-244132/social
0
1920
saujan
https://www.fifthwave.news/wp-content/uploads/2021/01/Logo.png
saujan
2021-03-31 01:55:00
2021-03-31 01:55:00
JPMorgan's Jamie Dimon says voting 'must be accessible and equitable' in wake of Georgia law